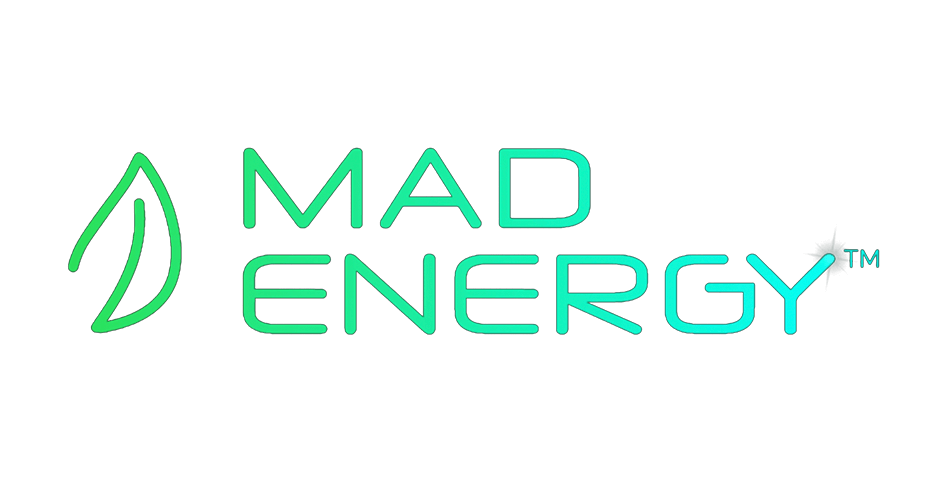 Making a difference™ by creating
clean, abundant, affordable energy
for the world
MAD™ Energy is a clean energy infrastructure developer and technology incubator.
Make A Difference™ (MAD™) – By providing clean, abundant and affordable energy, MAD™ is pioneering a freer and more prosperous world.

Clean, abundant and affordable energy for the world.

MAD is advancing its mission through the construction, installation, and ongoing maintenance/repair of plants and apparatus for the supply and distribution of electricity, natural gas, and other forms of clean energy.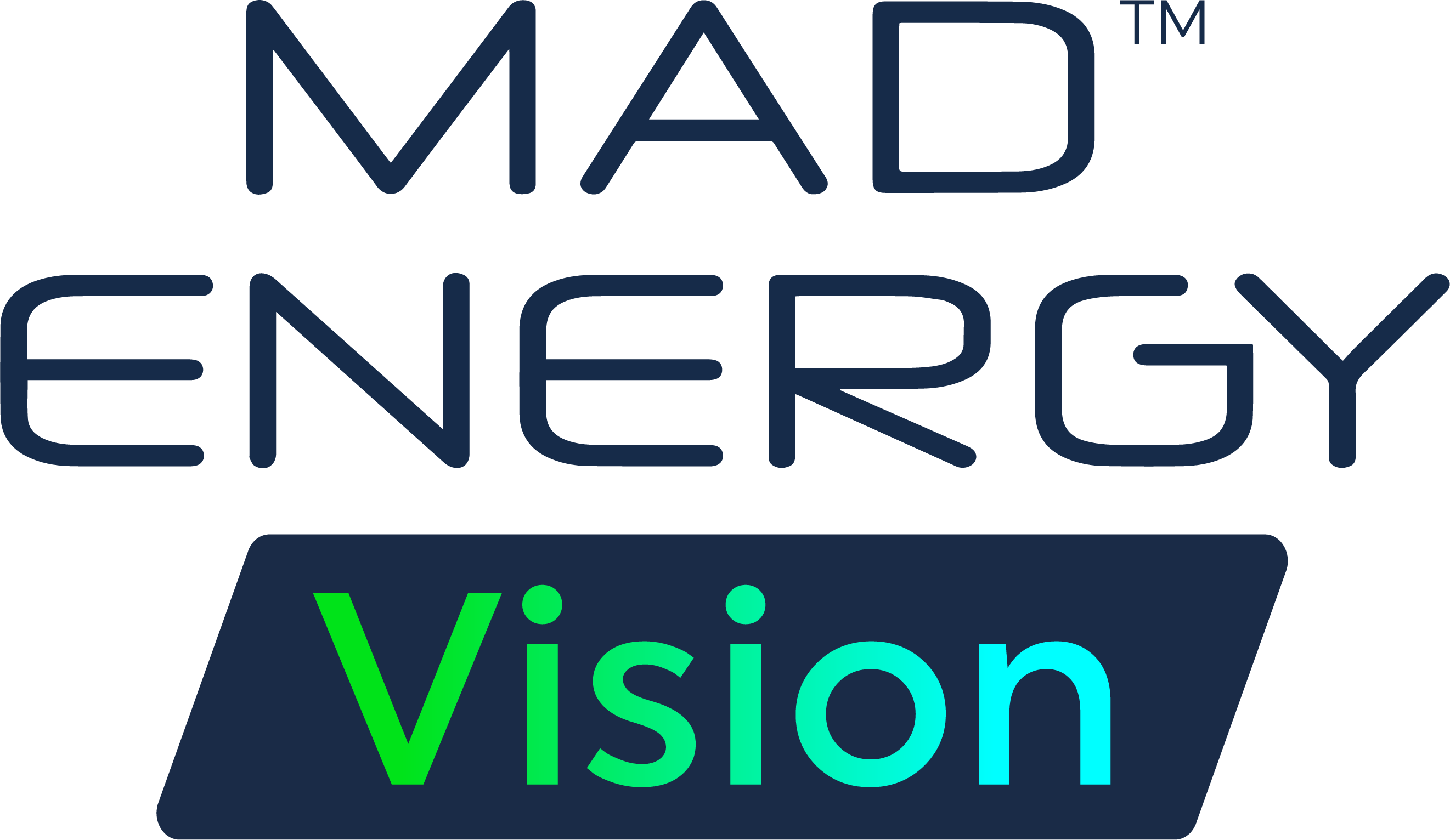 Empowering a global energy renaissance
Technological advancements in power generation and distribution are poised to unlock an unprecedented level of abundance for humanity.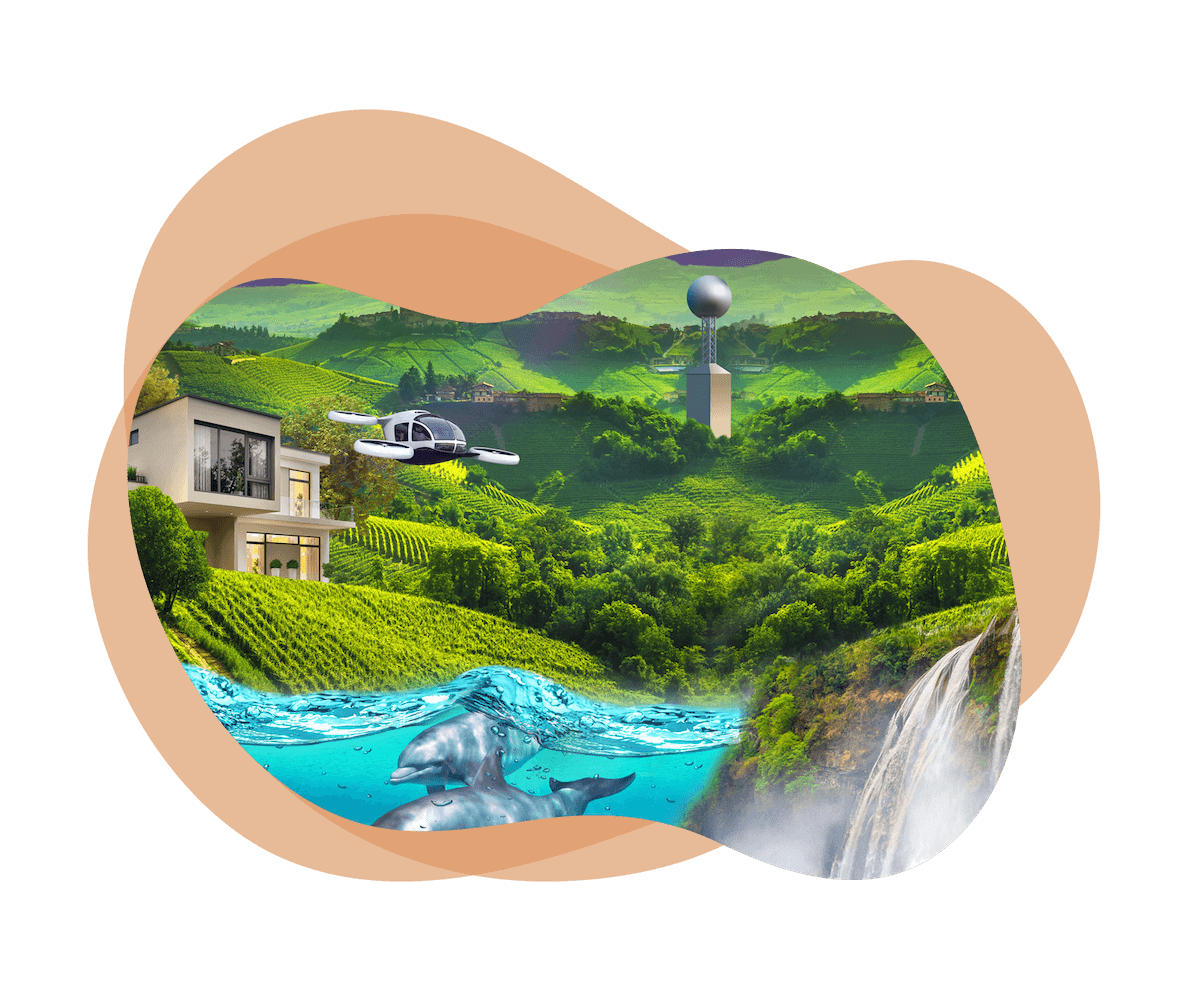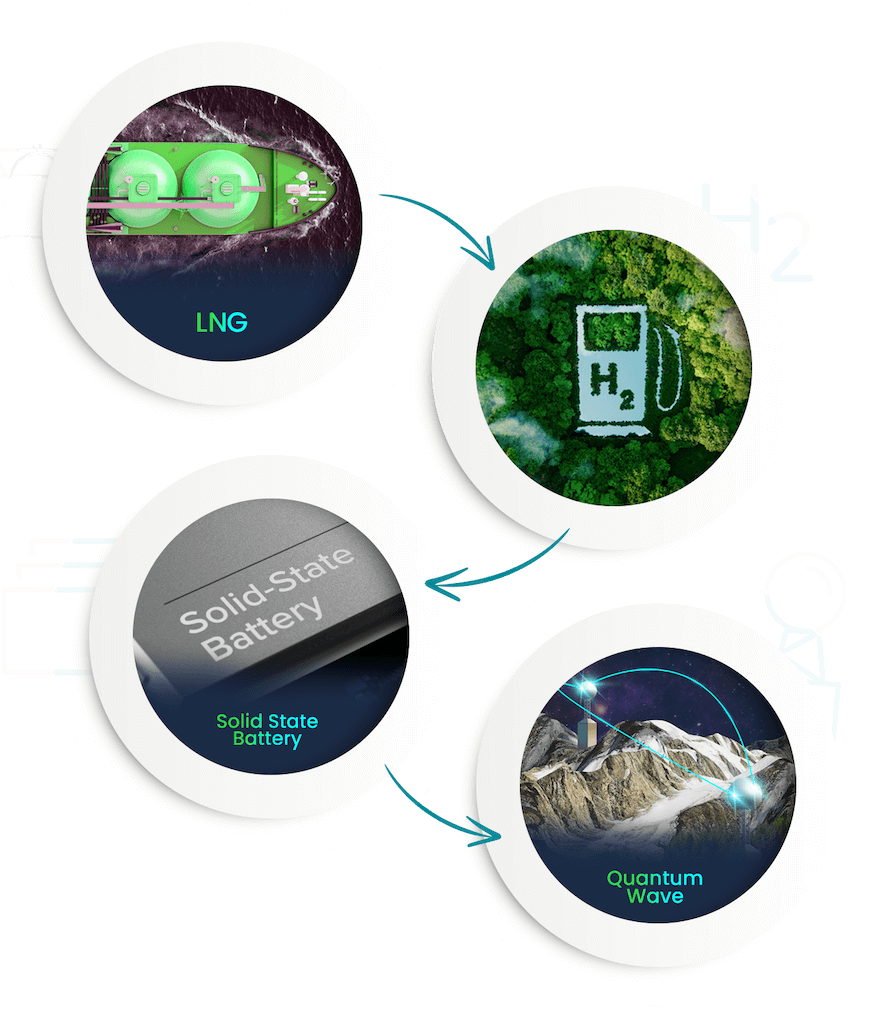 Transforming the global energy value chain
Initiated by investments in clean, large scale transitional energy infrastructure and fulfilled by the research and development of next generation energy technologies, MAD™ Energy is reviving and surpassing the ideas and achievements of the legacy energy value chain.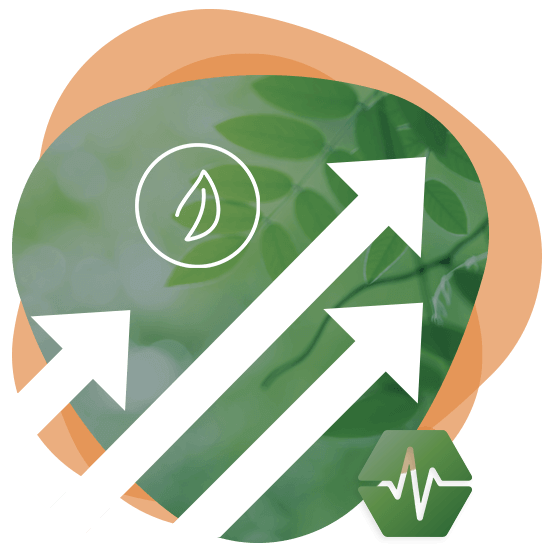 Macroeconomic conditions will yield two primary market opportunities:
Large scale, clean energy infrastructure for emerging markets and regions of the world experiencing supply and demand imbalances.
Next generation technologies to satisfy emergent energy requirements in industrial automation, computational infrastructure, electrification, and distributed energy solutions.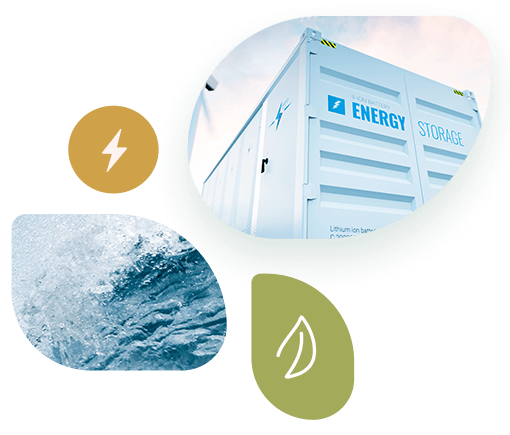 Power for Clean Data Centers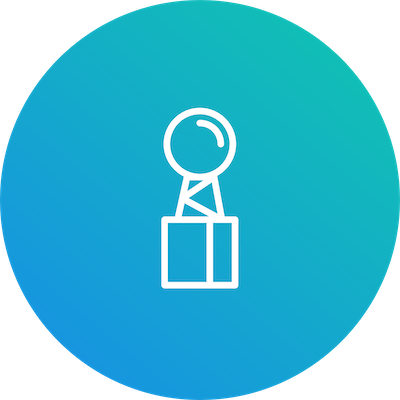 Next Generation Technology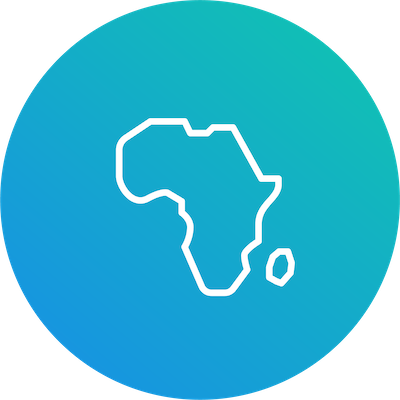 Power Generation in Sub-Saharan Africa
Founded by World-Class Energy Leaders with a History of Success
The Team That Is Making A Difference Now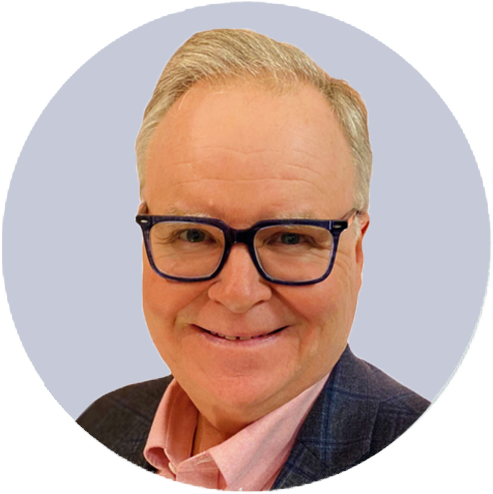 GEORGE WENTZ
Managing Director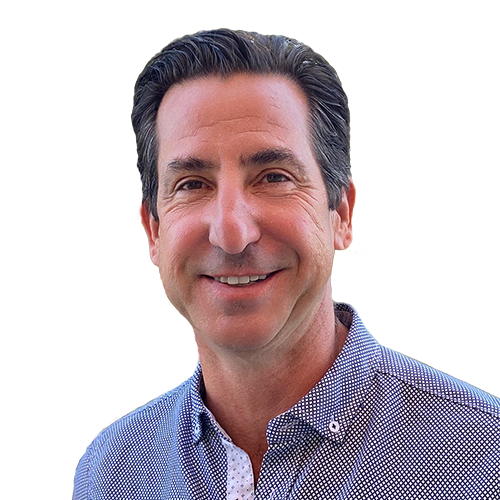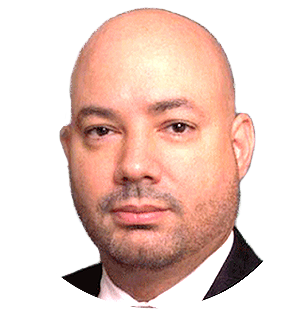 DANIEL DAVILLIER
Managing Director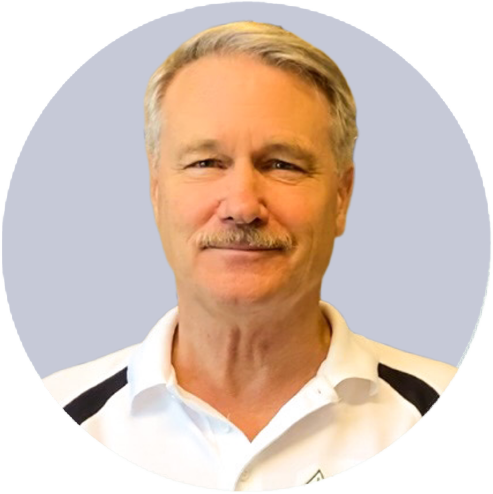 STEVE YOUNGDAHL
Managing Director
Get in Touch with mad™ energy
Contact Us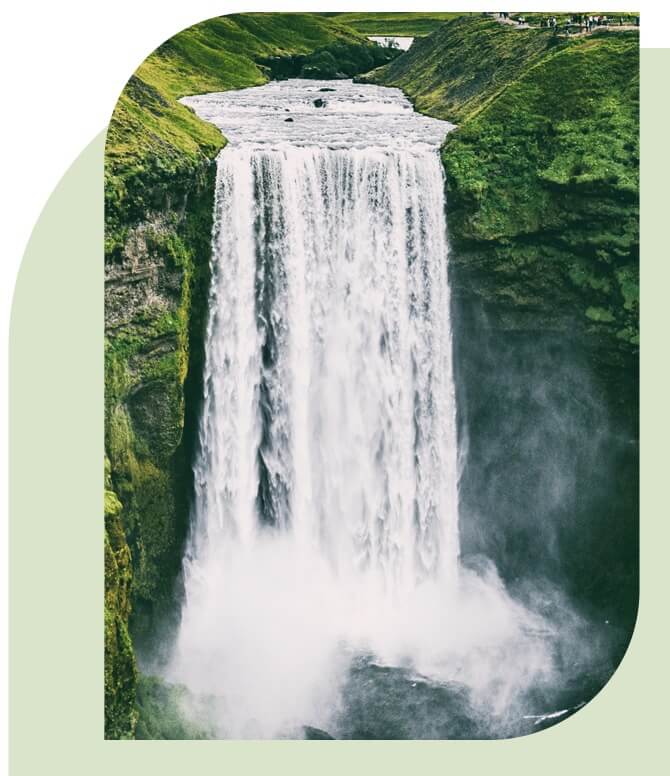 For general inquiries, please complete the form below. A Make A Difference team member will contact you as soon as possible.
For general inquiries, please complete the form above.
A MAD™ Energy team member will contact you as soon as possible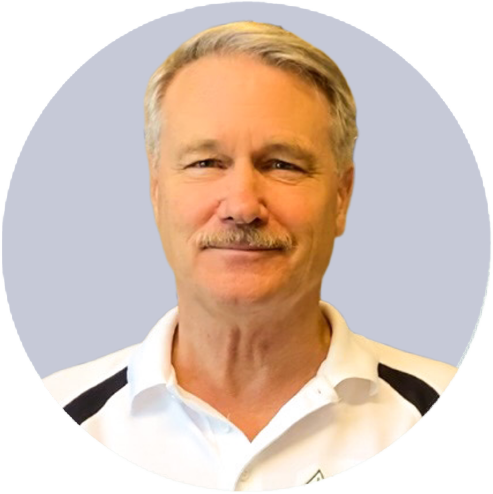 Steve Youngdahl - Managing Director
Mr. Youngdahl's extensive experience in sales and marketing spans a 45-year career.
He worked for Sebastiani Vineyards from 1977 to 1984, rising to Director of Marketing where he was an integral member of the team that launched the August Sebastiani Country Wine brand. The winery was undergoing a transformation to segregate and differentiate the premium varietals from the larger bulk wines. The successful rebranding from that effort was transformational and positioned the winery for future success.
In 1984, Mr. Youngdahl entered the commercial real estate brokerage business in Sonoma and quickly joined the ranks of top commercial real estate brokers in the area. He specialized in creating value in properties that was previously unrecognized.
In 1991, he moved his family to Sandpoint, Idaho where he founded, owned and operated Sandpoint Mortgage from 1991 to 2001. Sandpoint Mortgage became one of the leading lenders in Bonner County during the 90's. He was responsible for hiring, training and managing the business. He was also the local expert on the Mac version of QuickBooks.
In 2001, Mr. Youngdahl started a successful financial counseling business.
Mr. Youngdahl returned to his marketing and sales roots in 2015 by starting and operating an LED light sales business. He specializes in providing cost analysis studies to assist commercial property owners in transitioning to more efficient LED lights and utilizing utility company incentives.
Volunteer activities include coaching T-Ball and Junior Tackle Football.
He was a Trustee on the Lake Pend Oreille School District Board for 11 years and served as Board Chair for his last five years. His leadership skills helped move the district into the upper echelons of student achievement in Idaho. When he retired from the Board, he started and hosted a local radio show called The School Zone dedicated to showcasing the Lake Pend Oreille School District.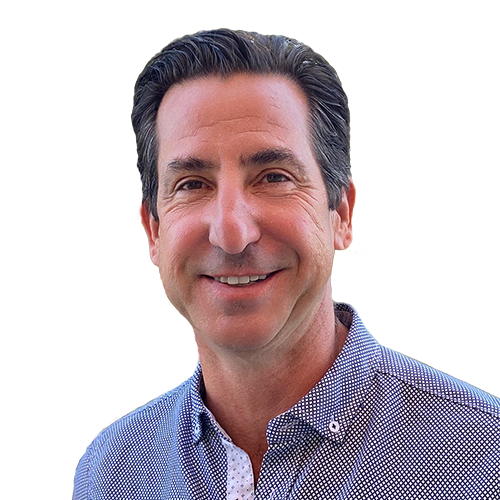 Walt Teter - Director
Mr. Teter has focused his career on the development of energy related projects with a specific focus on projects based on clean power sources reducing GHG emissions using liquid natural gas ("LNG"). Investor/client value creation through identification of undervalued assets, the management of permitting, and the commercial structuring of opportunities has been the hallmark of his career activity. Mr. Teter has negotiated multiple complex agreements on behalf of clients and investors, including Purchase and Sale Agreements, Terminal Use Agreements, and corporate structure agreements required to execute complex power delivery chain and related infrastructure activities.
Over the last decade, Mr. Teter has been a principal negotiator or advisor for LNG SPA contracts with a notional volume in excess of 7,000,000 MM BTU/day. Additionally, he has been an investor, advisor and negotiator for the development and utilization of nearly a dozen LNG receiving and liquefaction terminals. In the terminal development role, deals negotiated by Mr. Teter secured investors a return of 600% in a period of only 18 months.
Prior to 2002, Mr. Teter held the position of Senior Vice-President at El Paso Energy where he was responsible for negotiating long-term LNG contracts and all LNG spot trading. The value realized during his three years at El Paso Energy exceeded $225 million (cash basis) and included the successful negotiation and monetization of a 20+ year LNG SPA, the re-opening of the Elba Island LNG receiving terminal, and the acquisition of more than a dozen spot cargoes.
Mr. Teter then embarked on a career in energy with Statoil, first in North America with the startup of power trading and IPP development and subsequently undertook a key role in the commercial development of the first LNG export project in Europe (Snøhvit). The Snøhvit project has been instrumental in opening up an entirely new frontier energy province, creating prosperity for Northern Norway and enhanced energy security in the Atlantic basin.
Mr. Teter is a founder and President of Featherwood International Management and Consulting, a leader in clean energy markets.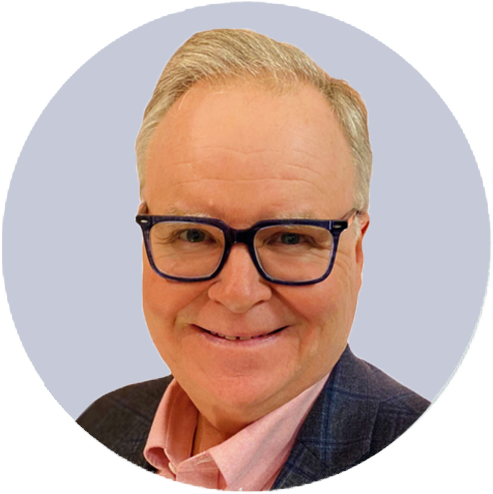 George R. Wentz Jr. - Managing Director
George R. Wentz, Jr. is a partner with the Davillier Law Group, which has offices in New Orleans, Louisiana and Sandpoint, Idaho. Mr. Wentz received his Bachelor of Science degree, magna cum laude, from the University of Delaware, where he was a member of Phi Beta Kappa. He received his Juris Doctorate degree from Georgetown University Law Center, cum laude, in 1983 and served as the Administrative Editor of the Georgetown International Law Journal.
Mr. Wentz was appointed to the Office of Policy Development of the Federal Trade Commission by President Ronald Reagan, where he analyzed the economic impact of trade laws and regulations. He also developed and proposed legislative and regulatory approaches to enhance the overall efficiency of regulatory bodies. Since his days in the Reagan Administration, Mr. Wentz has continued to work in the areas of constitutional law and the intersection of economics and law.
Mr. Wentz has over thirty years experience in handling complex international litigation, maritime litigation, oil and gas exploration and production matters, alternative dispute resolution, international transactions, and providing general business advice. Mr. Wentz has been chosen to serve as an arbitrator in several significant international arbitrations.
Mr. Wentz has a reputation as a result-oriented lawyer known for innovative thinking and problem solving. During his career, he has worked in most aspects of the oil and gas business, representing leading international oil and gas exploration and production companies. He has also represented CFE (the power company of Mexico) in various matters. Mr. Wentz has been active in the power generation industry as well as the transportation industry on national and international levels.​
Mr. Wentz has represented underwriters of various energy and power generation companies in significant subrogation matters, including Houston Casualty Company and underwriters at Lloyd's of London. He has expertise in international tax issues related to offshore banking as well as commodities transactions, including banking and financing related to those transactions.
Mr. Wentz has assisted alternative energy and high tech companies in bringing their products to market.
Mr. Wentz is an active member of the Louisiana State Bar Association. He provided pro bono work following Katrina, where his efforts assisted in the formation of New Orleans' public-private partnership for economic development. He received the 2008 Leadership in Law Award from New Orleans City Business Magazine.
Mr. Wentz is admitted to practice in the United States District Court for the Eastern District of Louisiana, the United States Court of Appeals for the Fifth Circuit, the United States Court of Appeals for the Ninth Circuit, the United States Court of Federal Claims, the United States Supreme Court, and all Louisiana State Courts. He has also litigated cases in the United States District Court for the Southern District of Florida, and in various Texas state courts.
Mr. Wentz resides in Sandpoint, Idaho. He is an adjunct professor at the University of Idaho College of Law, where he teaches a course in International Business Transactions.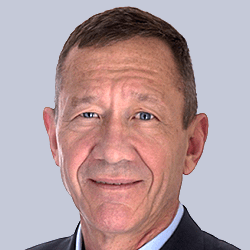 Lieutenant General Jon M. Davis - Chair, Strategic Advisory Board
Lieutenant General Jon M. Davis, USMC (Ret); President, Green Monarchs Enterprises Inc.
Jon joined the Marines in 1977, was commissioned after he graduated from college in 1980 and served 37 years as an aviator, instructor, leader, thinker, and doer.
He flew the AV-8A, TAV-8A, AV-8B, F-5, FA-18A-D, MV-22, AH-1W/Z, UH-1N/Y, CH-53D/E and KC-130T/J in service with the United States Marine Corps. In service as an exchange officer with the Royal Air Force in the UK and Germany, he flew Jet Provosts, Hawks, Harrier T-4, and Harrier GR-3, 5 and 7. He commanded VMA-223, MAWTS-1 and the 2nd Marine Aircraft Wing.
In the course of his career, he has flown over 4,300 mishap free military hours plus over 1500 hours in general and experimental aviation aircraft. He is a rated Kodiak 100, Mooney Ovation and Velocity pilot.
Lt. General Davis also served as Deputy Commander --Network Warfare at Fort Meade, as well as Deputy Commander, United States Cyber Command where he stood up to lead the nation's first Cyber Joint Interagency Task Force (JIATF).
His last active-duty billet was to serve as Deputy Commandant for Aviation, Headquarters Marine Corps.
He retired in 2017 from the Marine Corps after 37 years active-duty service and began his business career, helping good companies become better and helping many companies bring great ideas both to life and to market.
He holds a Bachelor of Science from Allegheny College, a Master of Science from Marine Corps University, and a Master of International Public Policy from Johns Hopkins School of Advanced International Studies. He is a graduate of the Wharton School, "Boards That Lead" program.
He currently serves as the Chairman of the Board of Directors of Rolls Royce North America, a Director on the board of Chemring Group, the Chair of the Strategic Advisory Board of MAD™ Energy, and as a business advisor for several cutting edge companies.
His expertise in both business strategy and implementation is invaluable to the goals, direction and overall future of MAD™ Energy, LP.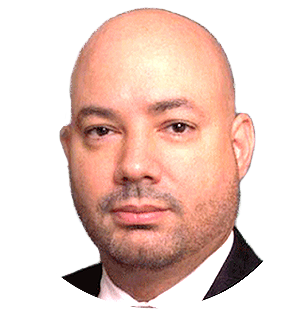 Daniel Davillier - Managing Director
Daniel E. Davillier is the founder of the Davillier Law Group, LLC. Prior to launching the firm, Mr. Davillier was a partner at Phelps Dunbar, LLP. He advises clients in commercial finance, commercial real estate, commodities trade transactions, general business, local governmental relations, and gaming. In connection with the film industry in Louisiana, Mr. Davillier represents financial institutions and production companies concerning film finance, tax credit, and related matters. Mr. Davillier also represents a number of professional athletes in the NBA and NFL concerning commercial transactions throughout the United States, including the acquisition of businesses, the establishment of 501(c)(3) non-profit corporations, and the recovery of funds from third parties.
Mr. Davillier holds a Bachelor of Science degree in General Business from the University of New Orleans. He graduated, cum laude, from Tulane University Law School in 1994. While at Tulane, Mr. Davillier served as President of the Black Law Students Association and served on the Moot Court Board. He was inducted into the international legal fraternity, Phi Delta Phi, and won American Jurisprudence Awards for Security Rights and Obligations II. He is a recipient of the 2011 Leadership in Law Award from the New Orleans City Business publication and the 2012 Multicultural Leadership Award from the Louisiana Diversity Council.
Mr. Davillier is a member of the Louisiana State Bar Association, New Orleans Bar Association, Federal Bar Association, American Bar Association, National Bar Association and the Greater New Orleans Louis A. Martinet Legal Society. He is also a graduate of the New Orleans Regional Leadership Institute and has served on the boards of the Louisiana Children's Museum, the National Conference for Community and Justice, the New Orleans Regional Black Chamber of Commerce, and St. Augustine High School.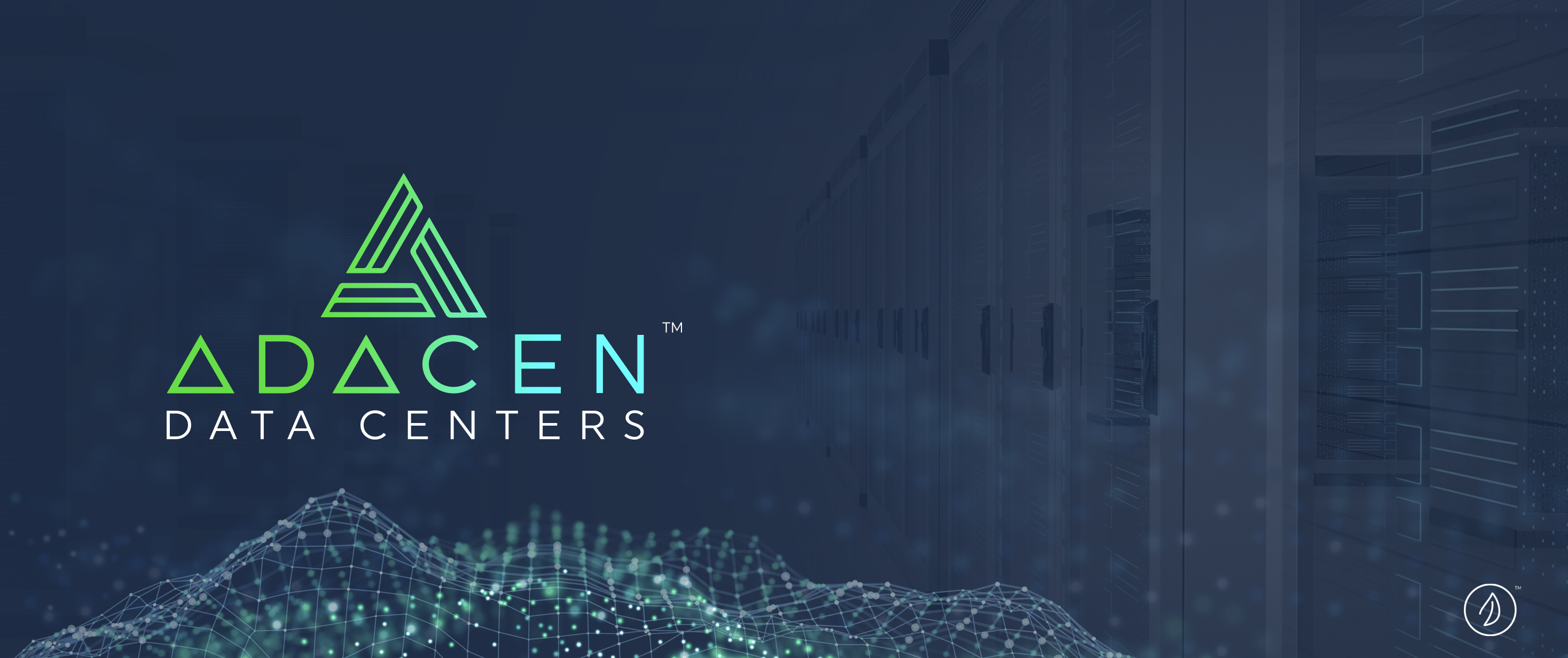 ADACEN is a specialized data center operator and data solutions provider that is deploying cutting edge technology and infrastructure optimized for: 1) maximum infrastructure resiliency & security, 2) substantial efficiencies enabling lean operations, and 3) next-generation performance & scalability.
Central to ADACEN's deployment model is securing each of these next generation data centers with pre-grid power. Building in utility-scale power sources that are directly connected to the infrastructure enables long-term data center operations during periods of grid failure or denial.
Enter MAD™ Energy – MAD™ Energy has entered an exclusive contract as ADACEN's Power Integrator wherein MAD™ will provide a clean, stabilizing power supply for the rollout of a global network of ADACEN data center infrastructure.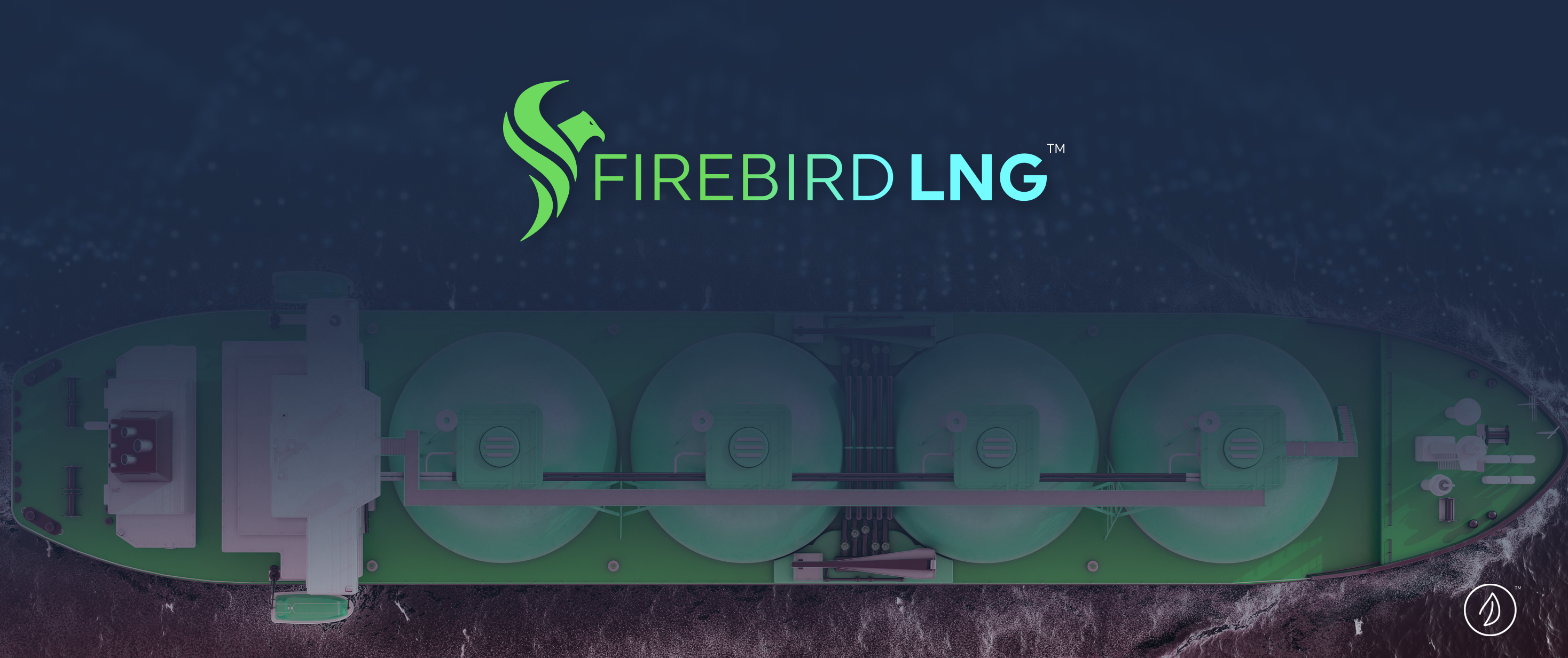 Firebird LNG™ is developing the first liquefied natural gas facility and associated infrastructure in the Suriname-Guyana Basin. Firebird is managing the development, installation, maintenance, and repair of apparatus for processing and supplying natural gas. Firebird LNG™ was formed as a "Joint Venture" between Phoenix Development Company ("PDC") and MAD™ Energy ("MAD™"). To date, MAD has funded $50M towards the project. PDC has secured exclusive rights from Surinamese parastatals to develop infrastructure within a designated Special Economic Zone ("SEZ"). The SEZ is a greenfield 1,500-hectare site that has been dedicated for the development of a deep-water port and associated energy infrastructure.
The project, now entering its fourth year of development, has received all necessary permits and approvals by the Surinamese government for immediate construction. As a result, Firebird LNG exhibits the fastest timeline for a greenfield LNG facility globally, and the most direct path to alleviating the current energy crisis in Europe. Initially capacity is forecasted at ~4 million tonnes per annum ("MTPA") with further capacity expansion under consideration.

Firebird LNG is pioneering an expedited development model of natural resource development that will benefit people and planet. Working directly with Surinamese leadership, the Project will transform the environmentally harmful and wasteful practice of flaring in the Suriname-Guyana Basin into a clean-energy resource while drastically expanding the economic wellbeing of Suriname and its people.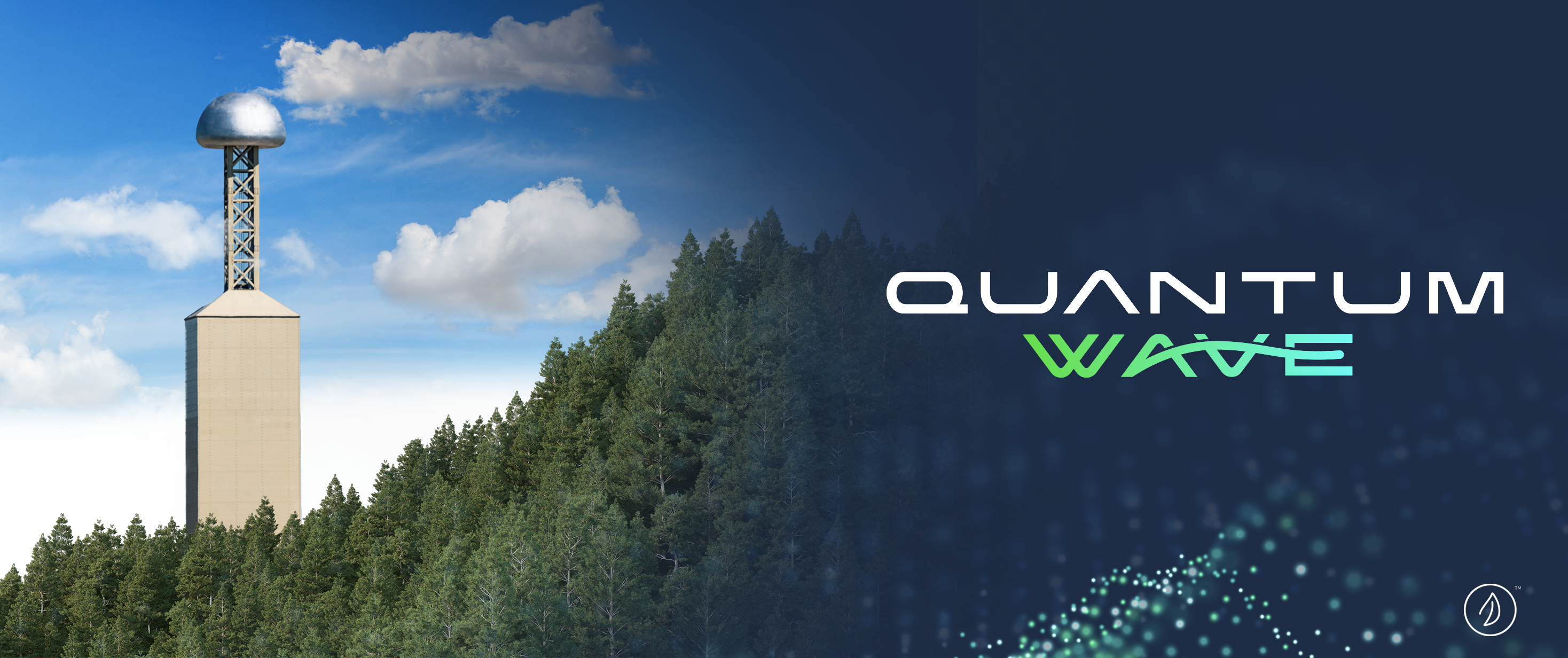 Quantum Wave™ Wireless Energy
Nikola Tesla was first to advance the concept of wireless electrical transmission. Unfortunately, his vision of global wireless power was never fully realized during his lifetime because of political and economic barriers.
Over the past several years, a team of dedicated experimenters and scientists have investigated and expanded Tesla's vision of wireless electrical technology with astonishing results. Wireless electricity is not only a possibility, it's a present reality.
Quantum Wave™ holds the promise of delivering electrical power around the world safely, efficiently and reliably by harnessing a physical phenomenon known as the Zenneck Surface Wave. Named after early 20th century physicist Jonathan Zenneck, the Zenneck Surface Wave is an electromagnetic wave using the surface of the earth as a smooth free path across the entire planet. Amazingly, this extraordinary scientific discovery means it is possible to wirelessly transmit megawatts of electricity from any point to any other point on earth.
The Zenneck Surface Wave creates a safe electro-magnetic field allowing the efficient transmission of electrical energy. Transmission probes launch the surface wave from anywhere power can be generated. Then, wireless receivers are placed anywhere power is needed. For example, a transmission probe can be placed next to a geothermal power generation plant in Iceland. Through Quantum Wave™ technology now in development, that energy may sometime soon be able to be transmitted directly to receivers in southern Africa, or any other location globally.
More than one billion people have never seen or experienced electricity and another two billion have seen electricity but don't have access to this life sustaining resource. Quantum Wave™ is designed to provide any region of the world with electricity without the expense of traditional wired infrastructures, regardless of geographical or environmental barriers. Such life-sustaining technology brings new economic development opportunities to nations. For the first time, countless individuals will have access to light and the transformative power of electricity.
Our goal is to power automobiles, ships, trains, aircraft, virtually any type of transportation system with clean, abundant wireless energy. Quantum Wave™ is managing the development, installation, maintenance, and repair
of apparatus for supplying and distributing electricity.
Through extended application of our technology, cell phones and other mobile devices could operate indefinitely, without ever needing to be recharged, regardless of location or duration of use. Since Zenneck Surface Wave technology is impervious to electromagnetic pulse (EMP), a new wireless grid could be created to help improve national security.
Quantum Wave™ technology is protected by 146 US and International patents in a wide scope of applications, including communications, remote sensing, navigation, power distribution and ring multiplier technologies. The company is led by a highly experienced team of high-tech and energy industry experts, as well multiple PhDs in electrical and electromagnetic engineering. Together with MAD™ Energy systems, Quantum Wave™ is designed to re-shape the value chain of global electricity production and distribution. Our vision is aligned with Nikola Tesla's original vision: clean, abundant and safe wireless energy….for everyone…everywhere.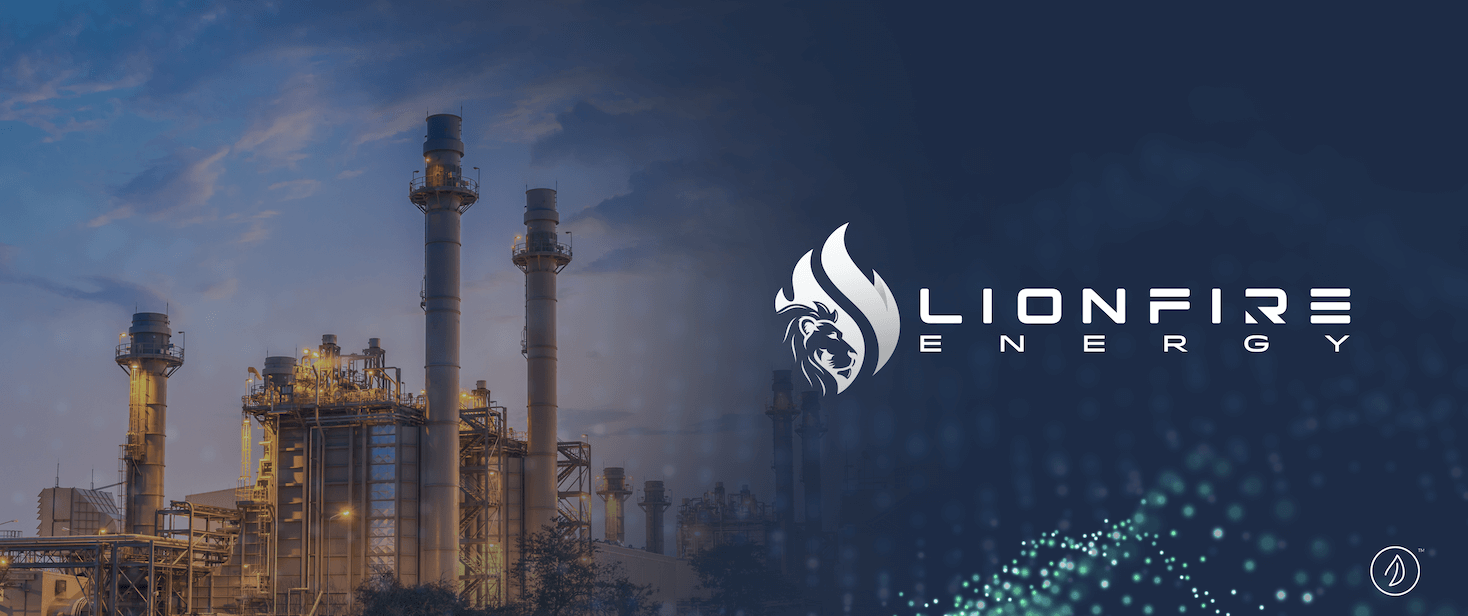 LionFire is developing natural gas, LNG, and power generation projects in the sub-Saharan region of Africa.
The greater region has vast imbalances between energy supply and demand. Accordingly, the proposed projects have enhanced project economics and stand to provide significant benefit to the people in-country.
Immediate target markets for deployment include Botswana and Zimbabwe, both of which hold robust natural resource deposits.
Strong relationships have been established with the Presidents and Ministers, making MAD and LionFire assets of national importance and initiating the negotiation of a tri-party agreement between MAD, Botswana, and Zimbabwe for expedited project development.
LionFire's initial plans are to build infrastructure to meet the full methane supply requirements for the generation of up to 650 megawatts of power via gas fired power plants in both Botswana and Zimbabwe. A total of 1.3 gigawatts.
LNG liquefaction capacity is currently under evaluation and will be subject to market demand.