Recently a subsidiary of MAD Energy, LP (Firebird LNG) was picked up in numerous industry publications to include Offshore Magazine, Natural Gas World, and LNG Industry.
These highly recognized publications and their articles can be found here showcasing the Firebird LNG project in Suriname:
https://www.lngindustry.com/special-reports/03082022/firebird-lng-project-now-fully-funded/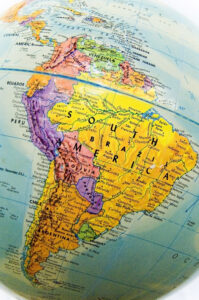 Firebird LNG, a Suriname-based project, will gather natural gas, much of which would otherwise be wasted through flaring by offshore oil platforms, and turn it into highly sought after (LNG).
The importance of the LNG market has been highlighted recently by the reduction of Russian natural gas imports to Europe in the wake of the Russia-Ukraine conflict.
https://www.offshore-mag.com/regional-reports/latin-america/article/14280863/proposed-lng-project-off-suriname-takes-next-step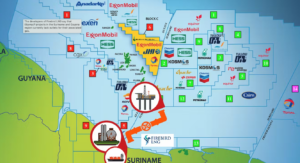 The project's development site is located near Nickerie, Suriname, and will serve as a gas solution for platforms in the territorial waters of both Suriname and Guyana. E&P projects in this region currently lack outlets for their associated gas, and this undermines both the environment and the economic growth potential of the region, say Firebird LNG officials.
Firebird LNG will build both an offshore natural gas transportation system and a liquefaction plant, which will become the centerpiece of a planned deepwater port.
https://www.naturalgasworld.com/phoenix-advances-firebird-lng-project-in-suriname-100050

The project is now fully funded through to final investment decision, Firebird CEO Walter Teter said, and project supporters now hope to have the 4mn mt/yr LNG facility operational by the end of 2024, providing another option for meeting global natural gas demand.
"With so much of the world in turmoil, the Firebird project has the advantage of being located in a country free of conflict and governed by a parliamentary democracy," MAD Energy CEO Georte Wentz said. "We think that kind of stability will be a real asset for us and for our customers."